DOWNLOAD OUR INSTALLATION GUIDE TO LEARN MORE ABOUT ARGETON'S TERRACOTTA CLADDING SYSTEM.
The Fairview Team behind Argeton has over 30 years in the industry.
We pride ourselves on the complimentary technical support
we can offer you when it comes to navigating the current
climate of the Australian construction Industry where
compliance and safety of cladding products is a major focus.
We believe in building relationships and giving back to the
community. We are friends of the industry.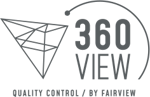 Please fill in your details below to receive Argeton's Installation Guide.